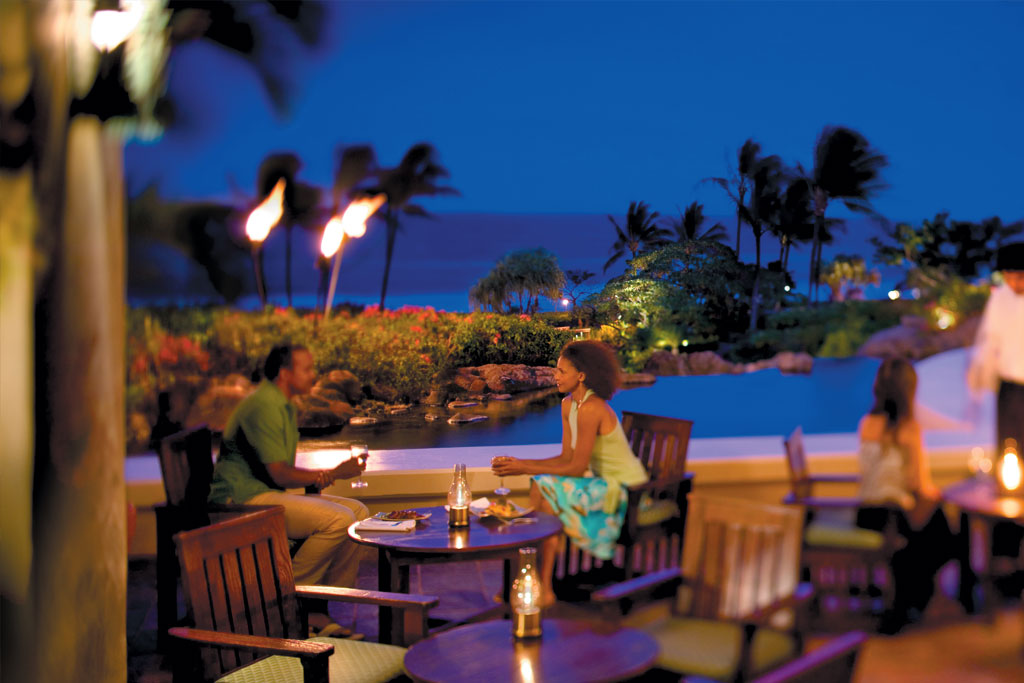 Seaview Terrace
Enjoy fresh pastries, yogurt, granola, fruit, juice tea and coffee, ideal to take along on your day of sightseeing or to enjoy on the terrace while taking in the view. As day turns to evening, be sure to visit Seaview for a stunning sunset, early cocktails and a selection of pupu (appetizers) to begin your night of fun. Early evening kids meals available. Live Hawaiian entertainment nightly.
6:00 a.m. – 11:00 a.m.
4:30 p.m. – 8:30 p.m.