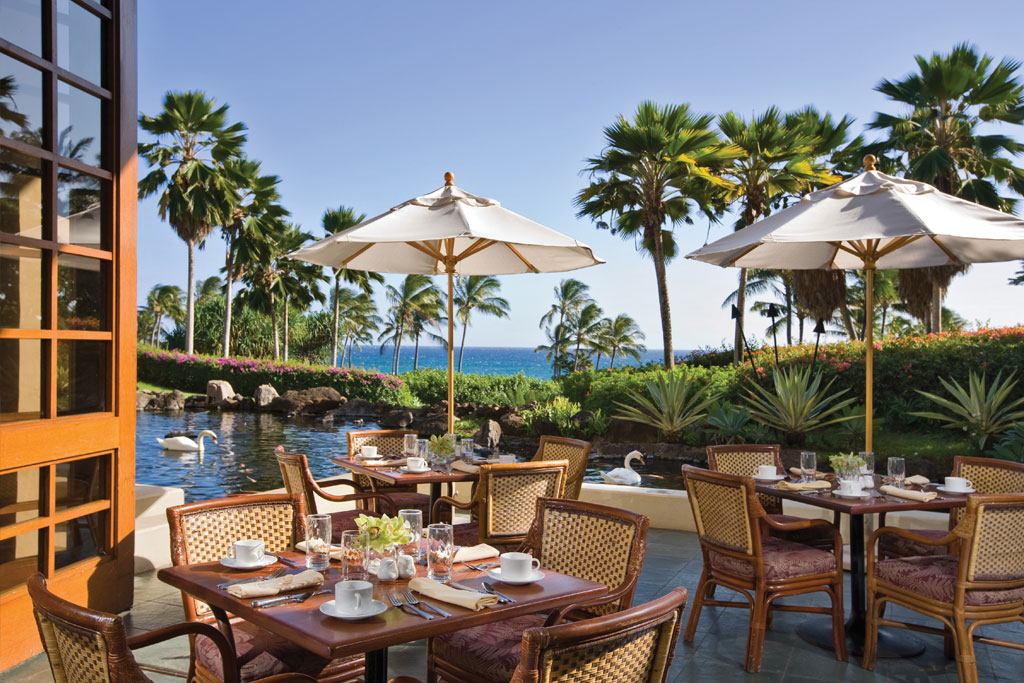 'Ilima Terrace
Gentle tropical breezes and lush greenery create the feeling of dining in a secluded sanctuary. Serving breakfast and lunch daily, this open-air casual restaurant is the ideal spot to plan another perfect day in paradise. Decide between a round of golf on our award-winning course or a day at the spa, while enjoying freshly brewed coffee and one of our signature specialties.
Breakfast 6:00 a.m. – 11:00 a.m.
Lunch 11:00 a.m. – 2:00 p.m.